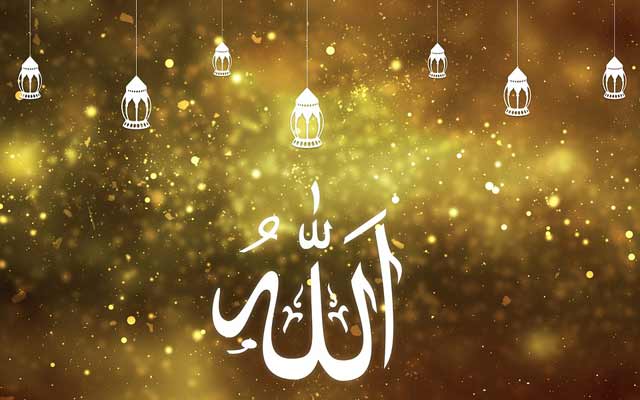 Eid Shayari for Lovers
Kuch Sitare Teri Palkon Pe Bhi Roshan Honge,
Kuch Rulaye Ga Mujhe Bhi Tera Gham EID Ke Din.
===—@@—===
Eid Mubarak Shayari
Akeli tu bhi hai, mera bhi door hai mehboob,
Gaale to mil eid aayi hai shab-e-hijran mein,
Ameeron ke liye to har roz eid hi eid hai,
Gareeb khush ho to jaanein eid aayi hai.
===—@@—===
Eid Shayari Sms Urdu
Hum Bhi Wohi, Hijr-e-Yaara Bhi Wohi,
Wohi Dil-e-Be'taab Bhi hai,
Suna Hai, Koocha-e-Yaaraan Mein Eid Hai
Aik Din Ke Baad.
===—@@—===
Eid Shayari for Lovers
Nazar Ka Chain Dil Ka Soror Hote Hai,
Kuch Aise Log Jaha Mein Zaroor Hote Hai,
Sada Chamakta Rahe In Ki Eed Ka Tehwar,
Kareeb Reh Ke Bhi Jo Dil Se Door Hote Hai.
===—@@—===
Romantic Shayari On Eid
Na guzarna kabhi eid ke din kisi maszid ke paas se,
kahi log tumhe chand samjh kar roja na tod de,
khuda bhi hokar khafa tumse kahi,
Chand jaise chehre banana na chod de.
===—@@—===
Eid Shayari SmS
Sada haste raho jaise haste hai phool,
Duniya ki sare gham tumhe jaaye bhool,
Charo taraf phailao khushion ka geet,
Eisi ummid ka sath Yaar tumhe.
 EID MUBARAK
Eid Shayari for Lovers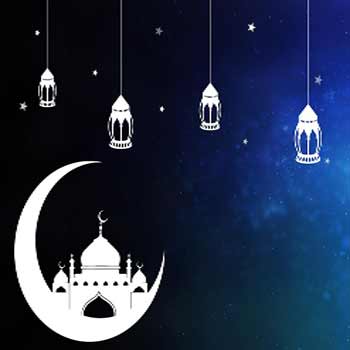 Happy Eid Mubarak Wishes
Zindagi Mein Koi Tere Baad Nahi Aayi,
Ro-Ro Ke Thak Gaye Par Daad Nahi Aayi,
Kyu Teri Aankhon Mein Ashq Hai Uss Ke Liye,
Jis Ko Eid Ke Din Bhi Teri Yaad Nahi Aayi.
===—@@—===
Latest Eid Shayari
eid mubarak ho Aapko,
Dher saari tarif aur khusiya mile aapko,
But, Jab eidi mile aapko to Please,
Aap Yaad karna Sirf or sirf Humko.
===—@@—===
Funny Ramzan Eid Shayari
Eid ka chand mushkil se dikhta hai,
Lailla ko majnu mushkil se milta hai,
Hum to sms bhejte rehte hai par,
Aajkal aapka sms mushkill se milta hai.
Eid Mubarak Wishes and Messages
===—@@—===
Eid Shayari for Lovers
Sunao Eid Bahar Chaman ko Yaad karo,
Piyame Ishq Ke ik Sukhan Ko Yaad Karo,
Hajoome Shoq Se Fursat Mile To Ehl-e-Watan,
Watan Se Door Kisi bewatan ko Yaad Karo.
===—@@—===
Greeting For Eid Mubarak
Khusiyon Ki Shaam Aur Yaado Ka Ye Sama,
Apni Palkon Pe Hargiz Sitare Na Layenge,
Rakhna Sanbhal Kar Chand Khushiyan Mere Liye,
Main Laut Aaonga To eid ka tohaar Manayenge.
===—@@—===
Love Shayari On Eid
Eid ka din hai, har taraf hai gehma-gehmi,
Aana chahon jo pass tere to aaun kaise,
Meri har saans amanat hai teri yaadon ki,
Toot ke iss se zyada tujhe chahon kaise.
===—@@—===
Eid Mubarak Shayari For Friends
Dunia Ki Har Fiza Me Ujhala Rasool Ka,
Ye Saari Kayenaat Hai Sadqa Rasool Ka,
Khushboo Ghulab Ki Hai Pasina Rasool Ka,
Aapko Ho Mubarak Mahina Rasool Ka,
Eid Mubark Ho
Eid Shayari for Lovers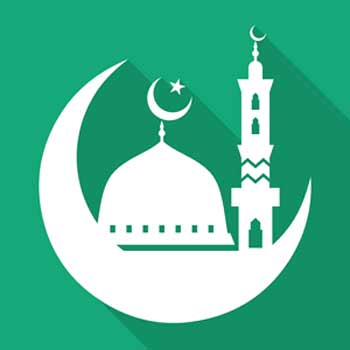 Happy Eid Mubarak
ज़ाफ़रानी हों की हरे हों की गुलाबी सारे,
फूल भी आज गले मिलते हुवे खिलते हैं,
ऐ मेरे दोस्त तुझे पिछली मोहब्बत की क़सम,
ईद के रोज़ तो दुश्मन भी गले मिलते हैं .
Munawwar Rana
===—@@—===
Eid Shayari for Lovers
ऐ रूठे हुवे दोस्त मुझे इतना बता दे,
क्या मुझ से गले मिलने का अब मन नहीं होता,
बच्चों की तरह दौड़ के आ सीने से लग जा,
ये ईद का दिन है कोई दुश्मन नहीं होता.
Munawwar Rana