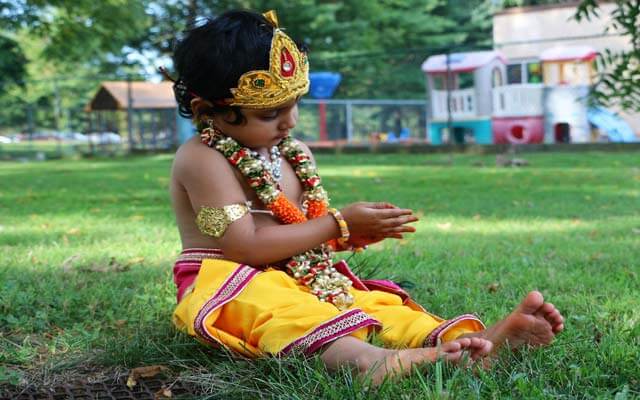 Happy Janmashtami Wishes and SmS
Krishan Ki Mahima, Krishan Ka Pyar,
Krishan Mein Shardha , Krishan Se Sansar,
Mubarak Ho Apko Janmasthami Ka Tyohar,
Leela Dhari Ki Kirpa Aap Par Sada Barasti Rahe,
Happy Janmashtami Wishes
♠♠—♣♣—♥♥
Yashomati Maiya Se Bole Nandlala,
Radha Kyu Kaali,
Main Kyu Itna Kala,
Boli Mukati Maiya Sun Re Nandlala,
Wo Sehri Or Uska Bap Hai Paise Wala,
Tu Gao Ka Gwala Isliye Tu Itna Kala.
10+ Guru Nanak Jayanti Wishes and Quotes

Mathura Ki Khusbu Gokul Ka Haar,
Brindaban Ki Sugandh Brij Ki Fuhaar,
Radha Ki Ummid Or Khanhaiya Ka Pyaar,
Mubarak Ho Aapko Janmastami Ka Tyohaar,
Wish You A Very Happy Janmashtami.
♠♠—♣♣—♥♥
Aao Milkar Sajaye Nandlaal Ko,
Aao Milkar Kare Gungaan Unka,
Jo Sabko Raah Dikhaate Hai Aur Sabki Bigdi Banate Hai,
Chalo Dhoom Dhaam Se Manaaye Janamdin Unka.
Happy Janmashtami Wishes
Pyaar Ke Guru, Bhudhi Ke Bhagwan,
Shanti Ke Ishwar, Chaturai Ke Jaanbaj,
Aise Shri Krishna Hamare,
Charno Mein Unke Naman Hamara,
Jai Krishan Bhagwan Ki
♠♠—♣♣—♥♥

Kanhiya Hamare Dulare,
Wahi Sabse Pyare,
Makhan Ke Liye Jhagad Jaye,
Gopiya Dekhkar Akrshit Ho Jaye,
Lekin Sabke Rakhwale,
Tabhi To Sabhi Ke Dulare.
Top 20 Good Friday Quotes and Messages

Makhan Chor,
Nandkishor,
Bandi Jisne Preet Ki Dor,
Hare Krishan,
Hare Murari,
Pujti Jinhe Duniya Sari,
Aao Sab Mil Ke janmasthmi Parv Manaye.
Jai Shree Krishn Ji.
♠♠—♣♣—♥♥
Gokul Mein Hai Jinka Waas,
Gopiyo Sang Jo Kare Hai Raas,
Devki-Yashoda Jinki Maiya,
Aise Hamare Kishan Kanhaiya,
May Lord Krishna Fulfill All Your Wishes.
Happy Janamasthami
Happy Janmashtami Wishes
Jab Jab Hove Dharm Ki Haani,
Tab Tab Leve Yaha Avtaar Bhagwan,
Kar Deve Mardan Papiye Ka Mukti,
Deve Hum Prithvi Wasiyon Ko,
Jai Shri Krishana,
Happy Janmashtami
♠♠—♣♣—♥♥
Nand Ke Ghar Anand Hi Anand Bhayo,
Jo Nand Ke Ghar Gopal Aayo,
Jai Ho Murli Dhar Gopal Ki,
Jai Ho Kanhaiya Lal Ki.
Janmashtami Wishes
10+ Happy Mahavir Jayanti Wishes and SmS

Mishri Se Mithe Hai Krishna Ke Bol,
Koi Kaise Lagaye Unka Mol,
Heere Se Jyada Sada Hai Krishna Anmol,
Itni Taarif Ki H Pyare Ab To Janmasthami Mubarak Bol.
♠♠—♣♣—♥♥ Janmashtami Wishes

Wo Mor Mukut, Wo Nand Lala,
Wo Murli Manohar, Wo Bansi Wala,
Wo Makhan Chor, Wo Braj Lala,
Janam Ashtami Ki Hardik Badhayi.