Urdu Poetry Sms Text Messages
kal the hum ban gaye aaj anjaane hain
sab dwaar band toote sambandh puraane hain
hum soch rahe ye kaisa naya samaj bana
jab apne hi ghar mein hum biraane hai
===—@@—===
Pakistani Classic Ghazal Lyrics
Shab mein nikle ho gesu sanware,
chip n jaye kahi chand-sitare,
hasrate-jindagi ke sahare,
jee rahe h mohbbat ke maare,
badta jata h damane-tufa,
dubte ja rahe h kinare,
hashile-jindagi ke wo sajde,
jo tere aastan par gujre,
jakhme-dil, soje-ja, asqe-peham,
mujh pe kitne h aeshan tumhare,
uff wo pehli najar ka tasadum,
hum tumhare hue hum tumhare,
aa chukka ab koi aane wala,
ab to bhujne lage h sitare,
koi hadd bhi ho akhir kaha tak,
maut ko jindgani pukare,
yaad ko rook ki mujhpe,
marte dum, de rahi h sahare.
===—@@—===
Shayari on Zindagi Ka Dard
Pyar mujhse jo kiya tumne to kya paogi,
mere haalat ke aandhi mein bikhar jaogi,
ranj aur dard ke basti ka main bashinda hun,
ye to bas main hun ke is hal mein bhi zinda hun.
===—@@—===
Urdu Wafa Bewafa Shayari For Your Lover
Teri Ghaflaton ko Khabar kahan,
Mere Haal-e-Dil Pe nazar kahan
Tu jafa ki had mein na aa saka,
Mein Wafa ki Had se Guzar Gya.
===—@@—===
Urdu Poetry SmS Related to Ghalib
dukh ji ke pasand ho gaya ghalib,
dil ruk-ruk kar band ho gaya  ghalib,
vallah ki shab ko neend aati hi nahi,
sona saugandh ho gaya hai ghalib.
===—@@—===
Urdu Shayari for Beautiful Girlfriend
seepiyaan khul gayi tumhe chookar
dhoop sheetal hui tumhe chookar
tum jo  nikli ho raat me bahar
chandni  jal gayi  tumhe chookar
===—@@—===
Urdu Shayari in Hindi Geet Hai
geet hai aansuo se bhari gagri,
pyaar ki pankhuri dard ki baasuri,
beech se hi ise aap mat todiye,
geet hai preet ki ek antaakshari.
===—@@—===
Mehfil E Shayari In Urdu Peete Chalo
nauraaje ke choti pe hai goochon ki faban,
hai jaam bakaf -1 goya ki sara  gulshan,
peete chalo is sairgaahe hasti mein,
kal khaak se apni hi ugaana hai chaman
1- hath me pyaala  liye huye
===—@@—===
Urdu Shayari Galleries on Marne Ka
saaki ghame-dunia se hajar jaam pila,
marne ka nahi mujko khatra jaam pila,
jeene ki duaayein to bujurgon se mili,
le wo bhi teri najam magar jaam pila.
Arsh Malsiyaani
===—@@—===
Urdu Love Status in Hindi for Whatsapp
दिल का क्या है वो तो चाहेगा मुसलसल मिलना,
मगर वो सितमगर भी तो सोचे किसी पल मिलना,
उन्हे नही वक़्त तो हम भी हैं आदिम-उल-फ़ुर्सत,
उस से क्या कहिए जो हर रोज़ कहे कल मिलना
===—@@—===
Urdu Poetry SmS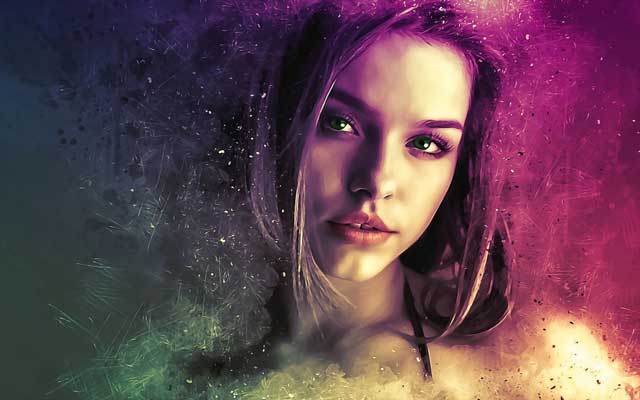 Urdu Poetry SmS About Love with Image
Ye husn ka karishma to jindagi ka hai,
paakijagi ka parhan apni bandagi ka hai,
unka sarbasar meri duao mein dhal gaya,
kapolo pe unke jo rang hai mere lahu ka hai.
===—@@—===
Aasi Uldani Urdu Poetry and Shayari
Maalum hai  tujko aye bakhilon-1 ke khudaa,
jar toone diya, to kin kameeno ko diya,
ab aur to kya kahoon main tujko, lekin,
hona ye na chahiye tha, jo kuch ki huaa.
Nakhudaaon
"Aasi uldaani"
===—@@—===
Urdu Shayari on Fariyad With Image
Hai fauj se gamje ke nihayat beddad,
nit usse mera khirmane-taqat barbaad,
yeh haal rahe hai dil ka jaise dehka,
lute hue khet ki kare hai fariyad.
khirmane-taqat = Shakti ka khaliyan
===—@@—===
Mirza Ghalib Urdu Shayari Archives
Taa -1 humko shikayat ki bhi baaki na rahe jaa -2
sun lete hain go  jikar  hamara nahi karte !!
ghalib tera ehwal -3 suna denge hum unko,
wo sunke bulaa lein ye ijaara nahi karte !!
1- taaki
2-jagah , awsar
3-haal
===—@@—===
Urdu Shayari on Beauty with Image in 140 Words
Yeh khunik-aye-mahtab mein dil ki jalan,
seene ki yeh khamosi-e-shab mein dhadkan,
yeh neend ke waqt guftgu saanso mein,
maile se ek makan mein kshbu-aye-badan.
===—@@—===
Mehfil E Shayari Urdu by Famous Shayar Asghar
tamaam daftare-hikamat ulat gaya hu main,
magar khulaa na abhi tak kahan hu, kya hu main,
rahi hai khaak ke jaraa mein bhi chamak meri,
kabhi–kabhi to sitaaron se mil gaya hu main.
===—@@—===
New Urdu Poetry SmS Collection
mausame-ghul mein ghame-jist ke sehne wale,
aish kar aish, yahan kehte hain  kehne wale,
kar le kuch saire –chaman daure –khijaa -1 se pehle,
sabaj–o ghul kahan is rang pe rehne wale.
1- patjhad
===—@@—===
Status for Whatsapp in Urdu About Love
rangeeniye-mijaaj me kis din kami huyi,
peere-mugaa pe ghaak hai apni  jami huyi,
is darja daure may ka asar mujme aa gaya,
me usme ram gaya hu, wo mujme rami hu.
===—@@—===
Amazing Urdu Love Shayari For Her
koi –muga me waardaat  hui ittefaq se,
kal shab ajeeb baat hui  iteefaq se,
wo girte girte  hi  mere pehloo mein aa gire,
kya turfaa  waardaat  hui ittefaq se.
===—@@—===
Urdu Poetry SmS About Life
har ek  saaj  mein uski  aawaj hai,
har ek  fool mein  uski tasveer  hai,
use  dhundne ka takalluf hi kya,
khudaa ko to khud shauke  tasheer hai.
===—@@—===
Urdu Poetry SmS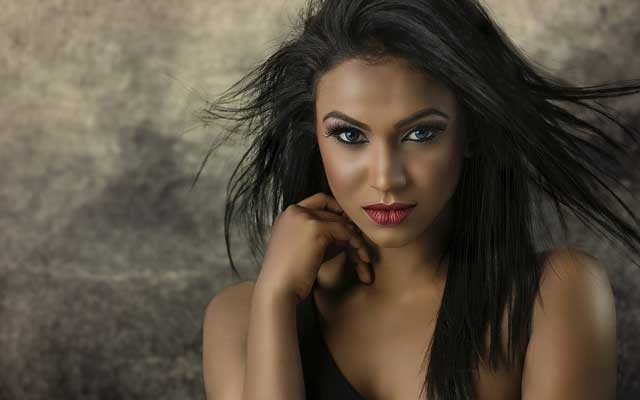 Urdu Poetry Sms About Love
Rafta-rafta  us  hasin ko qatal karna aa gaya,
haule-haule maang me sindoor bharna aa gaya,
uski  khud  beeni  ko bhadkaane ki khaatir kudratan,
aashikon ko bhi  jigar par hath dharna aa gaya.
===—@@—===
Best Urdu Poetry Sms Collection
jara  dekho  to kya   dilchasp nawaak
maksad ke  kaleje  mein gade hain
jawab  un  hi ke  maange the  kisi se
nishaan  jin –jin sawalon  par pade hain
Abdul Hamid "adam"
Sad Status About Life for Girlfriend
===—@@—===
Awesome Romantic Urdu Shayari Ever
jaahir mein jo aajarda tumhe  pata hoon,
kuch  dil me  nahi  dil ko ye samjhaata hu,
hota hai  kabhi agli mohabbat ka asar,
sach  keh do kabhi me tumhe yaad aata hu,
===—@@—===
Beautiful Urdu Poetry Sms
aayi hai  shabe-hijra rulaane ke liye
me ek nahi sabko  mitaane  ke liye
ashkon me mere doob  raha hai  aalam
aankhein  meri roti hain jamane ke liye
===—@@—===
Broken Heart Urdu Poetry Sms
gaayab bahut  ai  jaane – jahan rehte  ho
maanind najar  humse nihaa rehte  ho
har chand ki aankhon me ho tum, dil me ho tum
maalum nahi par ki kahan rehte  ho
===—@@—===
Urdu Shayari on Beautiful Face
Joro pe hai inklab had se badhkar,
halat hue kharab had se badhkar,
kyu ishq hado mein apni mehdood rahe,
jab husn ho behijab had se badhkar.
===—@@—===
Sad Love Shayari That Make You Cry For Girlfriend
Ik hukm ki taamil -1 kiye  jata hoon,
jehare–ghame–furkat -2 ko piye jata hu,
jeene ki tamanna to nahi hai , lekin ,
jab tumne kaha  hai  to  jiye jata hu.
-Tallat Irfani
1-manana
2-bichoh  ke dukh ka jehar
===—@@—===
Famous Urdu Poetry SmS Collection
har gham ko khemmay-1 me duboo kar kaatein
har   fikar ko masti mein sametkar kaatein
wo umar  ki masti  se jise nafrat  hai
sokar nahi kat-ti  hai  to  rokar kaatein
1- sharaab  ki suraahi
===—@@—===
Har Adaa Teri Mehaj Farj … Urdu Poetry For Her
tu to pighli na, ghata khushk –so  chaayi  hi rahi,
har adaa teri mehaj farj adaayi hi rahi,
char sataron me khayalon me sameta  jo tujhe,
teri najron me bahut khoob  ruwaayi  ho  rahi.
===—@@—===
Urdu Poetry SmS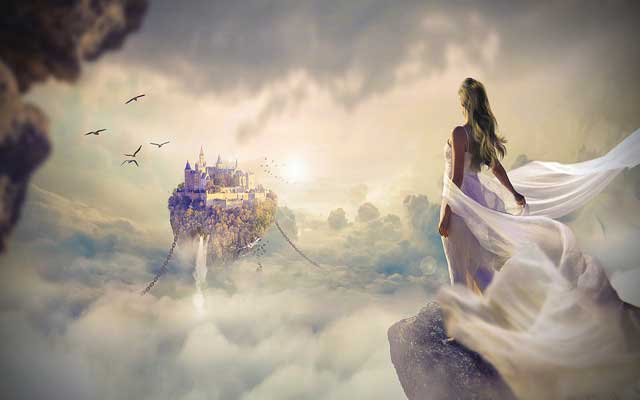 Urdu Poetry SmS With Hindi Meaning
ek aafat hai ik musibat hai,
dil lagana  bhi ek  kayamat hai,
par mohabbat hai  naagurej -1 "kamar",
noohe-insan -2 ki  ye to fitrat hai.
1- Ghrinaa rahit
2- Naye manushya
===—@@—===
Kyun Jikra Bujurgon ki Rawayat Urdu Poetry
kyun jikra bujurgon ki rawayat-1 kaahai
tu kya hai mujhe fikra  to is baat ka hai
tujhse bhi to  dunia ko hai  umeed bahut
ab  wakte-sehar , tajarka-2 kyun raat  ka hai
1- Parampara
2- Charcha
===—@@—===
Urdu Shayari Status for Whatsapp
kuch akal, na umeed ka dhokha hai mujhe,
haan, meri  kanaat ne hi tokaa  hai mujhe,
waayij ki naseehat pe kahan chooti  hai,
iflaas wa taheedasti ne roka hai mujhe.
===—@@—===
Sad Urdu Poetry SmS For Girlfriend
Uth-uth ke jhuki nighae-jana kaisi,
hoti thi ubhar-ubhar ke pinha kaisi,
phowar-aye-khu ka haal seene mein n puch,
dil par chalti rahi hai churiya kaisi.
===—@@—===
Best Urdu Shayari by Best Poet
Karta nahi bastiya gar tu aabad,
behtar hai jo karde kisi nashad ki shad,
aazad ko gar banda-e-ulfat kar de,
bande kiye goya ki hazaro aazad.
===—@@—===
Islamic Poetry Share on Facebook
Mausame-gul mein game-jist ke sehne wale,
aish kar, aish, yaha kehte hai kehne wale,
kar le kuch sare-chaman daure-khija se pehle,
sabj-ao-gul kaha iss rang pe rehne wale.
Khija= Patjhad
===—@@—===
Meer Taqi Meer Poetry in Urdu
Befayda kya hai jbbasayi acchi,
taqat mein nahi hai khunumai acchi,
ek sizda mein khak ka diya hasti ko,
hazrat tumse diyasalayai acchi.
===—@@—===
Urdu Shayari On Hindu Muslim
hindi-muslim me hind ki nive bhi hai,
aftar mein h khajur to seve bhi hai,
allah allah h jaban par besak,
lekin ek rang bam-mahadev bhi hai.
hindi translation :-
हिन्दी-मुस्लिम मे हिंद की नीव भी है,
अफ़्तार में है खजूर तो सेवे भी है,
अल्लाह अल्लाह है ज़बान पर बेशक,
लेकिन एक रंग बम-महादेव भी है.
===—@@—===
Urdu Poetry SmS in Hindi on Love
Khawane-naukri hai rahe taaliban-ilam,
kayam hui hai raye ye aahle-shaur ki,
college mein dhoom mach rahi hai pas–pas ki,
aahodo se sada aa rahi hai door door ki.
===—@@—===
Hindi Muslim Bhai Bhai Shayari
Hindu-o-muslim ek hai dono,
yani yeh dono asiayai hai,
hamwatan, hamjaban we humkismat,
kyu n keh du ki bhai bhai hai.
===—@@—===
Urdu Poetry SmS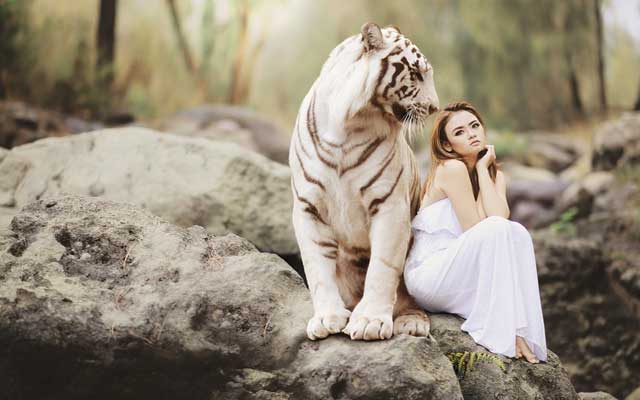 Urdu Poetry Sms About Yaad
Kue-munga mein wardaat hui itefaaq se,
kal sab ajib baat hui itefaaq se,
wo girte-girte hi mere pehlu mein aa gire,
kya turfa wardaat hui itefaaq se.
===—@@—===
Ahmad Faraz Urdu Poetry SmS
Aye shek apne bab mein mujhko yeh ilam hai,
goo badakash hu phir bhi paristhe se paak hu,
kuch bhi nahi hu phir bhi yeh nisbat to hai jarrurat,
ibne ali ke paye muksas ki khak hu.
Hindi Love Shayari with Images
===—@@—===
Sher O Shayari on Zindagi in Urdu
Aish ki chaw ho ya gam ki dhoop,
zindagi ko kahi panah nahi,
ek viraan raah hai duniya,
jisme koi kayamgaah nahi.
Kayamgaah = vishram grah.
===—@@—===
My Favourite Urdu Shayari
Kisi ke hath me tune thama di,
garibo ke mukddar ki lagame,
kisi badbakat ko bakshi basdanaj,
fasurda subhe aur fasmurda shame.
===—@@—===
Urdu Sad Shayari on Gam
Bekar hai fikar umar fani kya hai,
kya she hai gam aur shadmani kya hai,
iss bajm mein tishnakam rehkar uth ja,
khul jayega raaz zindgani kya hai.
===—@@—===
Urdu Poetry SmS in Urdu Language
Jahid jadhid aise jannat malum,
kya mujhko nahi rang-e-tabiyat malum,
lutfe-mayo-saahid se jo bebehra ho,
mooh usko lagaye hure, hajrat malum.
===—@@—===
Shayar hai jo, iss tarah tmashayi ho,
fitrat tere andaaj ki sodayi ho,
aayato-isharat ka markaj ho dil,
har sheh mein, najar najar me goayai hai.
===—@@—===
Heart Touching Urdu Shayari in 4 Lines
Unko kya kaam hai murabbat se,
wo apne rukh se mooh n modenge,
faristhe jaan shayad chod bhi de,
par doctor fees n chodenge.
===—@@—===
Bazm E Urdu Poetry SmS
Masti me faroge-rukhe-jana nahi dekha,
sunte hai bhaar aayi gulista nahi dekha,
kya kya hua hangama-junu ye nahi malum,
kuch hosh jo aaya to gareba nahi dekha.
Romantic Shayari on Love in Hindi
===—@@—===
Urdu Sad Poetry About Death
Jehre-afsurdgii se marta hu,
gam-e becharghi se marta hu,
maut par to hai muft ki tohmat,
aadmi jindagi se marta h.
Afsurdgii = Udasi, Tohmat = Kalank
===—@@—===
Urdu Poetry SmS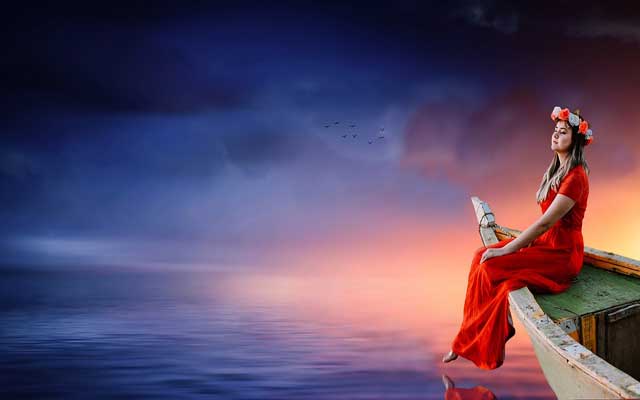 Beautiful Urdu Poetry SmS on Allah
Tu aatishe-dojak ka khatwar ki me,
tu sabse badha munihado-ayyar ki me,
allah ko bhi bana diya huro-farosh,
aye shek! Bata tu hai guneghar ki me.
===—@@—===
Shayari on Jodha Akbar in Hindi
Beparda najar aayi jo kal chand biwiya,
akbar jami mein gairt-komi se ghad gaya,
pucha jo unse aapka parda kidhar gaya,
boli wo yo ki akal pe mardo ki padh gaya.
===—@@—===
Shayari on Khuda in Urdu
Bila aehsabab jahir ba salika,
humari sisat bhi jam aa raha hai,
khuda ka aasra tum de gaye the,
khuda he aajtak kaam aa raha hai.
===—@@—===
Urdu Poetry Sms for Facebook Status
Yaarb maaf kar mere iss husne-sahu ko,
yeh husne-sahu, husne-akhidat ki baat thi,
maine har ek chij ko apna samjh liya,
mujhko khbar n thi, yeh teri kayanat thi.
===—@@—===
Sad Urdu Status for Whatsapp in Hindi
Haasil kitna kamal insa n kiya,
afllaak 1 ka payemal insan ne kiya,
yeh akal magar abhi aayi ki kyu,
insa ko tabah-haal insa n kiya.
Aakahsh
===—@@—===
Urdu Whatsapp Status Attitude
Masjid mein jab istada 1 najar aate hai,
sab bhhek par aamda najar aate hai,
tehsin 2 hi ke sirf nahi yeh taalib,
ujrat 3 ke bhi dildada najar aate hai.
Thik-thak
Pujniye
Ustad
===—@@—===
Sad N Romantic Urdu Poetry SmS
isiya se usi tarah  sarokaar raha !
taubaa kar li ,magar gunahgaar raha !!
pehle  jab  rind tha , to  bebak tha main ,
jab juhad (koshish) kiya to sakhat makkar raha !!
Aasi uldaani
Friendship Status for Whatsapp
===—@@—===
Urdu Poetry SmS Collection
Dil mein tere ai shaikh se kya betha  hai,
kyun ajmate-rindi ko bhula betha  hai,
jo  naud  mile  usko batata   hai  haram,
kyun  jhuth pe tu udhaar  kha betha hai.
"arsh" malsiyaani