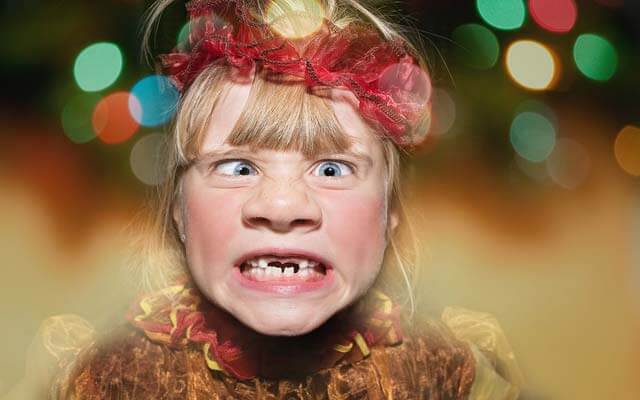 Funny Shero Shayari in Hindi
Julfo Mein Phoolo Ko Saja Ke Aayi Hai,
Chehre Se Dupatta Utha Ke Aayi Hai,
Kisi Ne Pucha Aaj Badi Khubsurat Lag Rahi Ho,
Maine Kaha Shayad Aaj Naha Ke Aayi Hai.
~~~~~
Apne Dard Ko Chupana Sikh Liya,
Har Baat Par Humne Muskuraana Sikh Liya,
Bas Ye Do Line Bol Kar,
Humne Ladkiyo Ka Mobile Number Tak Maang Liya.
~~~~~
Pyar Mein Kisi Ne Dhokha Khaya Hai,
To Kisi Ne Kasam Khayi Hai,
Hum To Wo Majnu Hai,
Jis Ne Sirf Or Sirf Juti Khayi Hai.
60+ Funny Shayari on Friends Forever in Hindi
1 Shayar Shop Mein Jakar Bola,
"Gilaaf-E-Auzar-E-Maza-E-Mohabbt,
Bandish-E-Nasal Do"
Shopkeeper Kya.?
Shayar Ki Wife : Ek C0nd0m Dijiye.
~~~~~
Pee Ke Raat Ko Hum Unko Bhulane Lage,
Sharab Mein Apne Gam Ko Mitane Lage,
Zaalim Sharab Peete Hi Asar Dikhane Lagi,
Nashe Mein Unki Saheliya Bhi Yaad Aane Lagi.
~~~~~
Pyar Had Tak Kiya Jaaye To Accha Hai,
Warna Deewana Bana Deta Hai,
Baat Agar Dil Tak Pahuchi To Khair Hai,
Warna Kisko Ammi Kisko Abbu Bana Deti Hai.
Funny Shayari on Facebook in Hindi
Yeh Jo Haseenao Ke Baal Hote Hai,
Ladko Ko Fasaane Ke Jaal Hote Hai,
Pee Jaati Hai Sara Khoon Ladko Ka,
Tabhi To Inke Honth Itne Laal Hote Hai.
~~~~~
Aye Khat Ja Unke Haathon Ko Chum Le,
Jab Wo Padhe To Unke Hothon Ko Chum Le,
Khuda Na Kare Wo Faad Bhi Dale,
To Girte Girte Unke Boobs Se Leke Kadmo Ko Chumle.
Funny Shero Shayari in Hindi
~~~~~
Ishq Ke Khayaal Bohat Hai,
Ishq Ke Charche Bohat Hai,
Sochte Hai Hum Bhi Kar Le Ishq,
Par Sunte Hai Ishq Mein Kharche Bohat Hai.
Kiss Is Not Like Nokia,
Connecting People,
Kiss Is Not Like Pepsi,
Ye Dil Mange More,
But Kiss Is Like Pan-Parag,
Ek Se Mera Kya Hoga.
Funny Shero Shayari on Life
Jailer – Qaidi Se, Suna Hai Tum Shayar Ho,
Kuch Sunaao Yaar.
Qaidi- "Gum-E-Ulfat Me Jo Zindgi Kati Hamari.
Jis Din Zamaanat Hui Zindgi Khatam Tumhari.
~~~~~
Girl : Dil Hai Rone Ko, Kyuki Baccha Hai Hone Ko,
Boy : Pehle Kyu Na Royi, Jab Mere Sath Soyi,
Ab Kehti Hai Maar Dalo-Mujhe Maar Dalo,
Tab Kehti Thi Or Dalo Darling Aur Dalo.
~~~~~
Mobile Company Ke Nights Plans Ne To Humko,
Bhuka Maar Diya Hai, Yaaro,
Jis Ghar Mein Bhi Jao Chori Ke Liye,
Koi Na Koi Aashiq Batiya Raha Hota Hai.
Funny Shero Shayari in Hindi
~~~~~
Paani Aane Ki Baat Karte Ho,
Dil Jalane Ki Baat Karte Ho,
Char Din Se Mooh Nahi Dhoya,
Aur Tum Nahane Ki Baat Karte Ho.
~~~~~~
Aansu Tere Nikle To Ankhen Teri Ho,
Dil Tera Dhadke To Dhadkan Teri Ho,
Khuda Kare Dosti Hamari Itni Gehri Ho,
Sadak Par Tu Pite Aur Galti Meri Ho.
55+ Top Funny Shayari in Hindi
Jindagi Be-Haal Hai,
Na Sur Hai Na Taal Hai,
Msgbox Bhi Kangaal Hai,
Kya Aapki Sms Factory Me Hadtal Hai,
Yaar Kuch To Bhejo Ye Meri,
Eklaute Mobile Ki Zindagi Ka Sawal Hai.
~~~~~
Ye Exam Ke Rishte Bhi Ajeeb Hote Hai,
Sab Apne-Apne Naseeb Hote Hai,
Rehte Hai Jo Nigaho Se Door,
Saale Wahi Question Compulsory Hote Hai.
~~~~~
Cham Cham Kar Ke Wo Aayi,
Cham Cham Kar Ke Wo Chali Gayi,
Main Sindoor Leke Yuhi Khada Raha,
Aur Woh Rakhi Bandh Ke Chali Gayi.
Funny Shero Shayari in Hindi
~~~~~
Patte Gir Sakte Hai Ped Nahi,
Suraj Doob Sakta Hai Aasman Nahi,
Dharti Sukh Sakti Hai Dariya Nahi,
Duniya Sudhar Sakti Hai Par Aap Jaisa Langoor Nahi.
~~~~~
Woh Ruth Kar Kehti Hai Hum Se,
Tumhara To Mail Jol Mehanga Ho Gaya Hai,
Ab Uss Pagli Ko Kaun Samjhaye,
Arey Petrol Kitna Mehanga Ho Gaya Hai.
Comedy Shero Shayari in Hindi
Girl (During Seeeeeex): Nahi Ye Galat Hai,
Boy: But I Luv U
Girl: Fir Bhi Galat Hai,
Boy: Hum Shaadi Kar Lenge
Girl: Abey Ch**Tiye Jaha Daal Raha Hai,
Wo Jagah Galat Hai.
~~~~~
Madam Ne English Period Mein Munni Se Puchha,
Madam: 'Translate This Sentence In Hindi -:
Pappu Gives Me 14 And 15 Rupees'
Munni Sharmate Hue: 'Mam,
Pappu Ne Mujhe Choda Aur Pandra Rupaye Diye
60+ Romantic Love Shayari in English
Petrol Ke Badte Rate Ko Dekhte Hue,
Ek News Channel Walo Ne Report Di,
Aaj Ke Baad Petrol Pump Par Movies Chala Karengi,
Taaki Aap Petrol Bharvate Hue Usi Time,
Pe Kisi Aur Ko Bhi Ch**Dte Dekh Sako.
~~~~~
Dil Se Uska Khayal Kabhi Jata Nahi,
Uske Siwa Koi Yaad Kabhi Aata Nahi,
Hasrat Hai Ki Roj Dekhu Uska Chehra,
Par Wo Kambakat Madari Usko Roj Lata Nahi.
Funny Shero Shayari in Hindi
~~~~~
Upar Niche Safed Aa Gaye Lekin Ruka Nahi Ja Raha
Mohabbat Mein Dil Beqaraar Karne Wala Hun,
Bina Danto Ke Ye Khumaar Karne Wala Hun,
Rab Ne 30 Saal Baad Badli Kismat,
70 Ka Sahi Par Pyaar Karne Waala Hun.
~~~~~
Main Janta Hun Ke Ye Khwab Jhute Hai,
Aur Ye Khushiya Adhuri Hai,
Magar Jinda Rehne Ke Liye Mere Dost,
Kuch Galat Faimiyan Jaruri Hai.
Comedy Shayari in Hindi
Zindagi Me Kabhi Tention Mat Lena,
Bindas Hoke I Love You Kehna,
Agar Rose Ke Badle Sandal Mile,
To Kahna Pyari Behna Sada Khush Rehna.
~~~~~
TATA Ko Ab Pata Chala Ki NANO CAR,
Me 2 Problems Hai.
1. Pregnant Woman Andar Nahi Aa Sakti,
And 2. Car Ke Andar Normal Woman,
Pregnant Nahi Ho Sakti..!
~~~~~
Doctor- Mareez Ko Agar 1 Ghanta Pehle Le Aate,
To Hum Isey Bacha Lete.
SANTA- Bhenchod, Aadhe Ghante Pehle To Acident Hua,
Fir 1 Ghanta Pehle Kya Hospital G**Nd Marvane Laate?
Funny Shero Shayari in Hindi
~~~~~
Boy: Tu Kitne Baje Uthti Hai?
Girl: Apna Koi Time Nahi Hai.
Jab Dil Kare So Jaati Hoon,
Aur Jab Dil Kare Uth Jaati Hoon,
Boy: Naughty!
Tu Bilkul Mere Kutte Pe Gayi Hai
~~~~~
Ishq Ke Samandar Me Humne,
Jo Gota Lagaya Hai Ek Dafa,
Paani Bahut Thanda Tha Forran,
Main Nikal Bhaga Ghar Ki Taraf.
Funny Shero Shayari in Hindi
Subah Shaam Thari Ghani Yaad Aave Hai,
Saari-Saari Raat Manne Jagave Hai,
Karne Ko To Karlu Call Tanne Pher Customer Care,
Ki Wa Chori Baar-Baar Balance Kam Batave Hai.
~~~~~
Soch Samjh Ke Na Ki Jisne Shadi,
Usne Jeevan Bigaad Liya,
Aur Chaturai Se Bhi Jisne Ki Shadi,
Usne Bhi Kya Ghant Ukhad Liya.
Funny Shero Shayari in Hindi
~~~~~
Tum Door Sahi, Majboor Sahi,
Par Yaad Tumhari Aati Hai,
Tum Saans Waha Par Lete Ho,
Par Badboo Yaha Tak Aati Hai.
~~~~~
Keh Do Unn Padhne Waalo Se,
Kabhi Hum Bhi Padha Karte The,
Jitna Syllabus Padh Ke Wo Top Karte Hai,
Utna To Hum Choice Par Chod Dia Karte The.
Cool Hindi Funny Shayari
Khud Ko Kamal Bana Denge.
Tumare Yaad Me Ghazal Bana Denge.
Kambakt Marti Nahi Hum Pe Ladkiyan Warna
INDIA Me Aur Ek Tajmahal Bana Denge.
~~~~~
Waqt Mile Tab Yaad Karte Ho
Mood Ho Tab Baat Karte Ho,
Ek Zamana Tha Jab Har Pal Msg Karte The,
Ab To Registan Ki Baarish Ki Tarah Yaad Karte Ho.
50+ Funny Status Messages in English
Agar Kar Leti Ishq Humse Wo,
Uski Raato Ki Nind Udh Jati,
Isi Bahane Raat Ko Padhti Rehti,
Kam Se Kam Exam Me Pass To Ho Jati.
~~~~~
Karol Bagh Ke Nazare Na Hote,
Chandni Chowk Mein Phuware Na Hote,
Agar Delhi Ki Ladkiya Fashion Na Karti,
To Ladke Agra Ke Aawara Na Hote.
~~~~~
Dost Ne Dil Ka Haal Batana Chod Diya
Hum Ne Bhi Gehraee Main Jana Chod Diya
Aap Ne Sms Karna Kya Band Kiya,
Hum Ne Bhi Mobile Charge Karna Chod Diya.
Funny Shero Shayari in Hindi
~~~~~
Tumare Jindagi Me Kabhi Koi Gam Na Ho,
Apki Aankhe Kanhi Ansuoo Se Nam Na Ho,
Apko Mile Roj-Roj Nayi Girlfriend ,
Jinki Umar 80 Se Kam Aur 100 Se Upar Na Ho.
~~~~~
Shadi Karni Thi Par Kismat Khuli Nahi,
Taj Banana Tha Par Mumtaj Mili Nahi,
Ek Din Kismat Khuli Aur Shadi Ho Gayi,
Ab Taj Banana Hai Par Ab Ye Mumtaj Marti Nahi.
~~~~~
Ishq Ne Insaan Ko Kya Diya,
Kabhi Kise Katil Bana Diya,
Do Phool Ka Bojh Na Utha Sakti Thee Mumtaaz,
Aur Shahjahan Ne Uss Par Tajmahal Bana Diya.
Funny Shayari in Roman English
Kaash Dil Ki Hasrat Poori Ho Jaaye,
Aap De Miss Call Or Wo Receive Ho Jaaye,
Sab Bhool Ke Kare Hum Ghanton Baaten,
Hosh Tab Aaye Jab Aapka Balance Khatam Ho Jaye.
Funny Shero Shayari in Hindi
~~~~~
Accho Se Zyada Tum Acche Ho,
Sachon Se Zyada Tum Sache Ho,
Maine Kaha Mujhe Tumse Mohabbat Hai,
Wo Boli Sharam Karo Abhi Tum Bache Ho.
40+ Funny Joke of the Day for Adults
Jam Kadwa Hai Magar Itna Nahi Ki Pia Na Jaye,
Zindagi Mein Dard Hai Magar Itna Nahi Ki Jia Na Jaye,
Sms Karne Par Paise Lagte Hain,
Magar Itne Nahi Ki Kiya Na Jaye.
~~~~~
Repeat 5 Times Daily In Washroom
Chaar Kachari Kachche Chacha,
Chaar Kachari Pakke.
Pakki Kachari Kachche Chacha,
Kachchi Kachari Pakke!
~~~~~
Macher Ne Huma Kata Ye Uss Ka Jonoon Tha,
Hum Ne Kujaya Yeh Humara Sukoon Tha,
Chah Kar Bhi Hum Na Uss Nahi Mara,
Kyuki Usss Ki Rago Main Humara Hi Khoon Tha.
Funny Shero Shayari in Hindi
~~~~~
Aaj Didar, Kal Yaar, Parson Pyaar,
Phir Ikraar, Phir Intezaar, Phir Takraar,
Phir Darar, Sari Mehnat Ho Gayi Bekar,
Aur Aakhir Mein Ek Aur Devdas At Beer Bar.
~~~~~
Dil Ko Dil Samjho To Ishq Karo,
Dard Ko Dard Samjho To Mohabbat Karo,
Waade Ko Waada Samjho To Pura Karo,
Aur Humko Apna Samjho To Ek Sms Karo.
Funny Shero Shayari on Love
Har Khushi Ko Tere Taraf Mod Doon,
Chand Sitare Tere Liye Tod Doon,
Har Kamyabi Ka Darwaza Tere Liye Khol Doon,
Itna Hi Kaafi Hai Ya Do Char Jhoot Aur Bol Doon.
~~~~~
Jab Tum Iss Duniya Se Jaoge,
Door Kahi Ek Naya Janam Paoge,
Iss Bar Galti Se Jo Hua So Hua,
Mujhe Yakeen Hai Agli Bar Lambi,
Poonch Aur Char Taango Ke Saath Aaoge.
Funny Shero Shayari in Hindi
~~~~~
Hai Mera Kaam In Fakeeron Ko Sms Karna,
In Kanjooso Aadmiyo Ka Inbox Bharna,
Mere Allah Inhe Bhi Ab Sharm Aa Jaaye,
Ye Sms Padh Kar Inka Bhi Ek Sms Aa Jaaye.
~~~~~
Ye Dil To Kisi Aur Ki Amanat Hai Sanam,
Tere Liye Bhi Ek Kidney Bacha Rakhi Hai,
Agar Tu Hai To Phir Koi Gham Nahi,
Hum Ne Bhi Kisi Aur Sa Chakar Chala Rakha Hai.
Funny Shayari for Whatsapp
Bottle Chupa Dena Kafan Mein Mere,
Shamshan Mein Baith Kar Piya Karuga,
Khuda Maangega Jab Hisaab Mujhse,
Ek Ek Peg Bana Kar Diya Karunga.
~~~~~
Devdas Ko Paaro Ne Na-Kaam Kar Diya,
Sharabi Ko Sharab Ne Badnaam Kar Diya,
Mohabbat Ho Ya Sharab, Dono Ka Asar Dekh Lo,
Devdas Aur Sharabi Ka, Ek Sa Anjaam Kar Diya.
~~~~~
Tumko Dekha To Ye Khayal Aaya,
Tumko Dekha To Ye Khayal Aaya,
Ki Tumne Pichle 6 Mahine Se,
Tumhe Khana Banana Nahi Aaya.
Funny Shero Shayari in Hindi
~~~~~
Idhar Khuda Hai, Udar Khuda Hai,
Jidar Dekho Udar Khuda Hai,
Idhar-Udhar Bus Khuda Hi Khuda Hai,
Jidhar Nahi Khuda Hai, Udhar Kal Khudega.
~~~~~
Kya Halat Ho Gayi Hai Zamane Ki,
Sabko Aadat Ho Gayi Hai Paise Bachane Ki,
Sms To Company Ne Kab Ke Saste Kar Diye,
Par Fitrat Nahi Badalti Chillar Bachane Ki.
Funny Shero Shayari in Hindi
Hausle Saare Aazma Baithe,
Hum Zamane Ke Gham Utha Baithe,
Jis Ki Chahat Main Umar Bhar Tadpe,
Uss Ki Shadi Ki Biryani Kha Baithe.
~~~~~
Paani Mein Tairna Machli Ka Style,
Hawa Me Udhna Panchi Ka Style,
Different Sms Bhejna Apun Ka Style,
Faukat Mein Sms Padhna Aapka Style.