Hindi Sad Status About Life
Har Kisi Par Itna Aitbar Mat Karo,
Kisi Ki Chahat Mein Dil Bekrar Mat Karo,
Ya To Hausla Rakho Dard Sehne Ka,
Ya Phir Kisi Se Pyar Mat Karo.
♠♠—♣♣—♥♥
Mujhe Iss Duniya Se Kya Matlab,
Tumhara Dil Hi Ab Mera Watan Hoga,
Marunga Tumhari Chahat Mein Ek Din,
Aur Tumhara Aanchal Mera Kafan Hoga.
Sad Status About Life
♠♠—♣♣—♥♥
Mohabbat Ke Naam Pe Deewane Chale Aate Hai,
Shama Ke Piche Parwane Chale Aate Hai,
Tumhe Yaad Na Aayi Meri To Chale Aana Meri Maut Par,
Uss Din To Begane Bhi Chale Aate Hai.
Sheeshe Sa Tha Dil, Tootna Tha, Toot Gaya,
Sabne Tukde Pade To Dekhe Hi Honge,
Aahiste Se Chupa Liye Hai Maine Ashq Apne,
Phir Bhi Aapne Nishaan To Dekhe Hi Honge.
♠♠—♣♣—♥♥
Mile Ho Aap Mujhe To Door Mat Janaa,
Aye Zindagi Mujhe Akela Chod Mat Jaana,
Khata Ho Gayi Ho To Maaf Kar Dena,
Magar Dusre Ke Sahare Yu Chod Mat Jaana.
♠♠—♣♣—♥♥
Muskurati Aankho Se Afsana Likha Tha,
Shayad Aapka Meri Zindagi Me Aana Likha Tha,
Taqdeer To Dekho Mere Ansuon Ki,
Inka Bhi Apki Yaad Me Beh Jana Likha Tha.
Sad Status About Life in Hindi
Nadi Jab Apna Kinara Chod Deti Hai,
Raah Ki Chattan Tak Wo Tod Deti Hai,
Baat Choti Si Bhi Agar Lag Jaati Hai Dil Pe,
Jindagi Mein Na Jaane Wo Kitna Safal Bana Deti Hai.
♠♠—♣♣—♥♥
Samne Ho Manzil To Raste Na Mod Na,
Jo Bhi Mann Mein Ho Wo Sapna Na Todna,
Kadam-Kadam Pe Milengi Mushkile Aapko,
Bas Sitare Chune Ke Liye Zameen Mat Chodna.
Sad Status About Life
♠♠—♣♣—♥♥
Saare Sehar Ki Takdeer Badlni Hai Tumhe,
Sabhi Insaano Ko Raste Pe Lana Hai Tumhe,
Mat Dekh Apne Hath Ki Lakeero Ko Yu,
In Lakeero Se Kahi Aage Jana Hai Tumhe.
♠♠—♣♣—♥♥
Nazar Ko Badlo To Nazare Badal Jaate H,
Soch Ko Badlo To Sitare Badal Jaate H,
Kashtiya Badal Ne Ki Nahi Hai Jarurat,
Disha Ko Badlo To Kinare Khud Badal Jaate H.
Sad Status About Life
Feeling Upset Status in Hindi
Vipatiyo Se Bhag Jana Assaan Hota Hai,
Har Kadam Pe Zindagi Ka Naya Imtehaan Hota Hai,
Darne Wale Reh Jaate Hai Har Jung Mein Piche,
Aur Ladne Walo Ki Kadamo Mein Sara Jaha Hota Hai.
♠♠—♣♣—♥♥
Pyar Koi Barish Ka Naam Nahi Jo Barse Aur Tham Jaye,
Pyar Suraj Bhi Nahi, Jo Chamke Aur Doob Jaye,
Pyar To Naam Hai Saans Ka,
Jo Chale Toh Zindagi Aur Ruke Toh Maut Ban Jaye.
♠♠—♣♣—♥♥
Aaj Har Ek Pal Khoobsurat Hai,
Dil Mein Mere Sirf Teri Surat Hai,
Kuch Bhi Kahe Ye Duniya Gham Nahi,
Duniya Se Zyada Mujhe Teri Zarurat Hai.
Phir Chupke Se Yaad Aaya Koi,
In Hasti Hui Aankhon Ko Rula Gaya Koi,
Kya Tha Uske Chehre Ki Masumiyat Mein,
Iss Nafrat Bhare Dil Me Mohabbat Jaga Gaya Koi.
Sad Status About Life
♠♠—♣♣—♥♥
Suraj Kirne Bikherta Hai Aapko Dekh Kar,
Phool Khushbu Chodte Hai Aapko Dekh Kar,
Hum Apne Dil Ki Kya Kahe,
Hajaro Dil Dhadkte Hai Ek Aapko Dekh Kar.
♠♠—♣♣—♥♥
Tere Har Dukh Ko Apna Bana Lu,
Tere Har Gham Ko Dil Se Laga Lu,
Mujhe Karni Aati Nahi Chori Warna,
Main Teri Aankhon Se, Har Aansoo Chura Lu.
Sad Status About Life for Whatsapp
Kahi Andhera Toh Kahi Shaam Hogi,
Meri Har Khushi Tere Naam Hogi,
Kuch Maang Ke Toh Dekho Hamse,
Hontho Pe Hansi Aur Hatheli Pe Jaan Hogi.
♠♠—♣♣—♥♥
Jaane Chale Jate H Kha Dunia Se Jane Wale,
Kaise Dhunde Koi Unko, Nahi Kadmo Ke Bhi Nishaan,
Duniya Se …………. Sad Status About Life
♠♠—♣♣—♥♥
Jaane Hain Wo Kaun Nagariya Aaye Jaaye Na Khat Khabariya,
Aaye Jab Jab Unki Yaadein Aaye Hoton Pe Fariyaadein,
Jaake Fir Na Aane Wale,Jaane Chale Jate H Kahan..
Duniya Se……… Sad Status About Life
♠♠—♣♣—♥♥
Mere Bichde Jiwan Sathi, Sathi Jaise Diya Baati,
Mujhse Bichad Gaye Tum Aise, Sawan Ke Jaate Hi Jaise,
Ud Ke Badal Kale-Kale, Jaane Chale Jate Hai Kaha,
Duniya Se …………..
Sad Status About Life
Sad Quotes on Life and Love
Oh Jaane Wale Ho Sake To Laut Ke Aana,
Ye That Tu Ye Baat Khi Bhul Na Jaana,
Bachpan Ke Tere Meet Dhundenge Gali-Gali,
Sab Ye Gham Ke Mare Puchenge Har Nigaah Kal Tera Thikaana,
Oh Jaane Wale Ho Sake To Laut Ke Aana,
Hain Tera Waha Kaun Sabhi Log H Paraaye,
Pardes Ki Gardish Me Khi Tu bHi Kho Na Jaaye,
Kaanto Bhari Dagar H , Tu Daaman Bachana,
Oh Jaane Wale Ho Sake To Laut Ke Aana,
Dede Ke Aawaz Koi Har Ghadi Bulaaye,
Ghir Jae Jo Us Paar Kabhi Laut Ke Na Aaye,
Hai Bhed Ye Kesa Koi Kuch To Bataana ,
Oh Jaane Wale Ho Sake To Laut …………..
Sad Status About Life
♠♠—♣♣—♥♥
Maine Tere Liye Hi Saat Rang Ke Sapne Chune,
Sapne Surile Sapne,
Kuch Haste Kuch Gham Ke Teri Aankho Ke Saye Churaye,
Rasili Yaado Ne,
Oh Mene Tere Liye Hi ……….,
Choti Baate Choti Choti Baato Ki H Yaade Badi,
Bhulein Nahi, Beeti Hui Ek Choti Ghadi,
Aankhe Bichaaye Tere Liye In Raaho Ne,
Roothi Rate, Roothi Hui Raato Ko Manaya Kabhi,
Tere Liye Mithi Subah Ko Bulaya Kabhi,
Tere Bina Bhi Tere Liye Hi Diye Jalaye Aanho Ne,
Bhole Bhole-2 Dil Ko Behlate Rehe,
Tanhayi Me Tere Khayalo Ko Sajate Rahe,
Kabhi Kabhi To Aawaj Dekar Mujko Jagaya Khaabo Ne
Oh Mene Tere Liye Hi Saat Rang Ke Sapne Chune Surile …………
N Jana Ki Duniya Se Jata Hai Koi,
Bahut Dair Ki Mehraba Aate Aate.
Seehsa-E-Dil Ko Yu Na Uthao,
Dekho Hath Se Chuta Hota,
Mein Jo Bolo, Kaha Ki Ye Awwaj,
Ussi Khanakharab Si H.
Aadat-Si Hai Nasha Hai N Ab Keif,
Pani N Piya Sharab Pee Li,
Koi Aaya, N Aayega, Lekin,
Kya Kare Gar N Intezaar Kare.
Zindagi Ke Ghamo Ko Apnakar,
Hamne Darasal Tujhko Apnaya.
Sad Status About Life
♠♠—♣♣—♥♥
Toota Ho Dil To Dukh Hota Hai,
Kar Ke Mohabbat Kisi Se Ye Dil Rota Hai,
Dard Ka Ehsaas To Tab Hota Hai Jab,
Kisi Se Mohabbat Ho Aur Uske Dil Mein Koi Aur Hota Hai.
♠♠—♣♣—♥♥
Log Kehte Hai Ki Pyar Ek Aisi Bimari Hai,
Jiski Koi Dawa Nahi Hoti,
Hum Kehte Hai Bewafai Ek Aisi Dawa Hai,
Jis Se Ye Bimari Dobara Nahi Hoti.
Sad Status About Life and Love
Mat Kar Itni Mohabbat Aye Dil,
Pyar Ka Dard Tu Seh Na Payega,
Toot Jayega Kisi Apne Ke Hathon Se,
Kisne Toda Ye Bhi Kisi Se Keh Na Payega.
♠♠—♣♣—♥♥
Pyar Mein Maut Se Darta Kon Hai,
Pyar Ho Jata Hai, Ise Karta Kon Hai,
Hum To Kar De Pyar Mein Jaan Bhi Kurban,
Par Maloom To Chale Hamse Pyar Karta Kon Hai.
Sad Status About Life
♠♠—♣♣—♥♥
Dil Ko Aata Hai Jab Khayal Unka,
Tasveer Se Puchte Hai Phir Haal Unka,
Wo Poochte The Judayi Kya Hai,
Aaj Samjh Mein Aaya Hai Yeh Sawal Unka.
♠♠—♣♣—♥♥
Insano Ke Kandhe Par Insaan Ja Rahe Hai,
Kafan Mein Mere Lipte Armaan Jaa Rahe Hai,
Mohabbat Na Mili Jinhe Iss Duniya Mein,
Wo Mohabbat Dhundne Shamshan Jaa Rahe Hai.
♠♠—♣♣—♥♥
Teri Arzoo Mein Humne Baharon Ko Dekha,
Teri Zust-Ju Mein Humne Sitaron Ko Dekha,
Na Mila Tum Se Badhkar Koi,
In Nigaahon Ne Hazaron Ko Dekha.
Sad Status About Life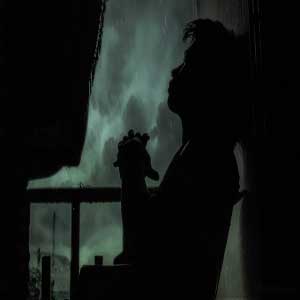 Status on Life and Love
Meri Guftgu Ke Har Andaz Ko Samjhta Hai,
Ek Wo Hi Hai Jo Mujh Pe Aitmaad Rakhta Hai,
Door Hoke Bhi Mujhse Hai Wo Itna Kareeb,
Aisa Lagta Hai Jaise Mere Aas-Pass Rehta Hai.
♠♠—♣♣—♥♥
Har Lamha Aapke Hathon Pe Muskan Rahe,
Har Dard Se Aap Anjaan Rahe,
Jiske Sath Sawar Uthe Aapki Zindagi,
Aapke Pass Hamesha Wo Insaan Rahe.
Sad Status About Life
♠♠—♣♣—♥♥
Kisi Ke Dil Mein Basna Bura To Nahi,
Kisi Ko Dil Main Basana Koi Khata To Nahi,
Gunha Hai Ye Zamane Ke Nazar Mein To Rahe,
Zamane Wale Insaan Hai Koi Khuda To Nahi.
Ek Din Tujh Se Rooth Kar Dekhna Hai,
Tere Manaane Ka Andaaz Dekhna Hai,
Abhi To Do Pal Hi Sath Chale Hai Hum,
Kab Tak Sath Chaloge Wo Ehsaas Dekhna Hai.
♠♠—♣♣—♥♥
Bahane Se Hum Aapki Baat Karte Hai,
Har Pal Aapko Mehsoos Karte Hai,
Itni Baar To Aap Saans Bhi Nahi Lete Honge,
Jitni Baar Hum Aapko Yaad Kiya Karte Hai.
Sad Status About Life
♠♠—♣♣—♥♥
Safar Mein Musqile Aaye To Himmat Aur Badhati Hai,
Koi Agar Raste Roke To Jurrat Aur Badhati Hai,
Agar Bikne Pe Aa Jao To Ghat Jaate Hai Daam Aksar,
Na Bikne Ka Irada Ho To Kimat Aur Badhati Hai.
Mohd Waris
♠♠—♣♣—♥♥
Naseeb Mera Kyu Mujse Khafa Ho Jata H,
Apna Jisko Bi Mano Bewafa Ho Jata H,
Kyu Na Ho Shikayat Meri Nazro Ko Raat Se,
Sapna Pura Hota Nhi Or Sawera Ho Jata H.
Mohd Waris Ghazipur
Sad Status About Life for Facebook
Ek Gulaab Ke Jaise Khushbu Teri Jo Mehkati Hi Jati Hai,
Tere Roshan Hone Se Ye Shukhi Kaliya Khil Khila Jati Hai,
Pass Aaja Chhod K Sare Rishte Naate Kambhkhat,
Yaad Teri Jeet Ko Bahoot Aati Hai
Kamal Jeet
♠♠—♣♣—♥♥
Haal To Puch Lu Tera Par Darta Hu,
Awaaz Se Teri,
Jab Jab Suni Kambhakt Mohabbat Hi Hui Hai.
Anil
♠♠—♣♣—♥♥
Jeena Chahu To Jindagi Nhi Mitli,
Marna Chahu To Mout Bhi Nhi Aati,
Tere Mohabbat Me Is Tarah Barbad Hu Ki,
Hasne Ki Koi Wajah Nahi Milti.
Sangam Mishra
Sad Status About Life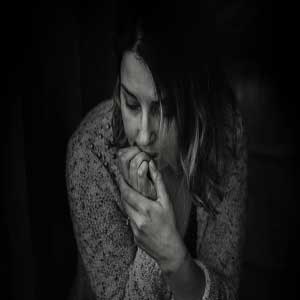 Sad Life Status in Hindi
Maine Ye Soch Ke Boye Nhi Khuwabo Ke Darakht,
Ki,
Kaun Jangle Lage Ped Ko Pani Dega.
Aamir Khan
♠♠—♣♣—♥♥
Barsat Mein Ham Paani Ban Ke Baras Jayenge,
Patjhar Mein Ham Phool Ban Ke Jhad Jayenge,
Kya Hua Jo Aaj Aap Ko Tang Karte Hai Hum,
Ek Din Aap Ko Bin Bataye Hi Yaha Se Chale Jayenge.
♠♠—♣♣—♥♥
Yun Mili Jo Nigahe,
Mohabbat Ek Ettafaq Ho Gayi,
Jab Se Basaya Usko Apni Nigaho Me,
Pata Na Chale Kab Din Hua,Aur Kab Raat Ho Gayi.
Uttar Kumar Mahra
Tum Banke Dost Yu Aaye Ho Zindagi Mein,
Ke Hum Ye Zamana Se Dil Lagana Hi Bhool Gaye,
Tumhe Yaad Aaye Na Aaye Hamari Kabhi,
Par Hum To Tumhe Bhulana Hi Bhool Gaye.
Vivek Baabu
♠♠—♣♣—♥♥
Kitna Bebas Hai Insaan Kismat Ke Aage,
Kitne Door Hai Khawab Ek Haqiqat Ke Aage,
Koi Ruki Hui Si Dhadkan Se To Puche Jara,
Kitna Tadapta Hai Yeh Dil Mohabbat Ke Aage.
Diksha Sharma
♠♠—♣♣—♥♥
Teri Baate Yaad Karna Acha Lagta Hai,
Khud Mein Tumhe Mehsus Karna Acha Lagta Hai,
Dua Hai Khuda Tujhe Hum Se Juda Na Kare,
Teri Sanso Ke Nazdik Rehna Bhi Hame Acha Lagta Hai.
Manoj Rathi
♠♠—♣♣—♥♥
Kuch Sochu To Tera Khayal Aa Jata Hai,
Kuch Bolu To Tera Naam Aa Jata Hai,
Kab Talak Bayaan Karu Dil Ke Halaat,
Har Saans Mein Ab Tera Ehsaas Aa Jata Hai.
Pankaj Chaudary
Sad Crying Status About Life
Phir Le Aaya Dil Majboor Kya Keeje,
Raas Na Aaya Rehna Door Kya Keeje,
Dil Keh Raha Use Maqammal Kar Bhi Aao,
Wo Jo Adhoori Si Baat Baaki Hai.
♠♠—♣♣—♥♥
Kisi Ko Mil Jaati Hai Rangeen Baharen,
Kisi Ko Chaman Bhi Nahi Milta,
Kisi Ki Kabar Par Banta Hai Taj Mahal,
Aur Kisi Ko Kafan Bhi Nahi Milta.
Sad Status About Life
♠♠—♣♣—♥♥
Tum Door Sahi Majboor Sahi,
Par Yaad Tumhari Aati Hai,
Jab Saans Waha Par Leti Ho,
To Kushbu Yahan Par Aati Hai.
Sad Status About Life and Pain
Gham Mein Hasne Walo Ko Rulaya Nahi Jaata,
Lehron Se Paani Ko Hataya Nahi Jaata,
Hone Waale Ho Jaate Hai Khud Hi Apne,
Kisi Ko Keh Kar Apna Banaya Nahi Jaata.
♠♠—♣♣—♥♥
Puri Dil Ki Har Khwahish Ho Aapki,
Aur Mile Khushiyon Ka Jahan Aapko,
Jo Agar Aap Mange Aasma Ka Ek Taara,
To Bhagwan Dede Ye Sara Jahan Aapko.
Kehte Hai Har Baat Kisi Ko Kahi Nahi Jati,
Apno Ko Bhi Kabhi-Kabhi Batayi Nahi Jati,
Par Dost To Dil Ka Aaina Hota Hai,
Aur Aaine Se Surat Kabhi Chupayi Nahi Jati.
♠♠—♣♣—♥♥
Kuch Nahi Baaki Bacha Hai Tere Jaane Ke Baad,
Tadap Uthta Hai Mera Dil Aane Pe Teri Yaad,
Mayus Ho Gayi Hoon Mein Apni Zindagi Se,
Koi To Ho Jo Samjhe Mere Dil Ke Yeh Jajbaat.
Sad Status About Life for Fb
Kisi Ko Ishq Ki Achhayi Ne Maar Dala,
Kisi Ko Ishq Ki Gehrayi Ne Maar Dala,
Karke Ishq Koi Na Bacha,
Jo Bach Gaya Use Tanhayi Ne Maar Dala.